Finish Line is a leading retailer of athletic footwear, apparel, and accessories for men, women, and children. The company was founded in 1976 and has since grown to become a prominent destination for customers seeking high-quality sportswear from some of the biggest brands in the industry.
Finish Line offers a wide selection of products from popular brands like Nike, Adidas, Puma, and Under Armour, as well as exclusive collaborations and releases. In addition to footwear, the store also carries a variety of clothing and accessories, such as t-shirts, hats, and bags, to complete any sporty look.
Finish Line has locations in malls and shopping centers across the United States, and customers can also shop online at finishline.com. With its broad selection of quality products and commitment to customer service, Finish Line is a top choice for anyone looking for stylish and functional athletic wear. But is Finish Line legit? Do they sell fake shoes? Read more to find out…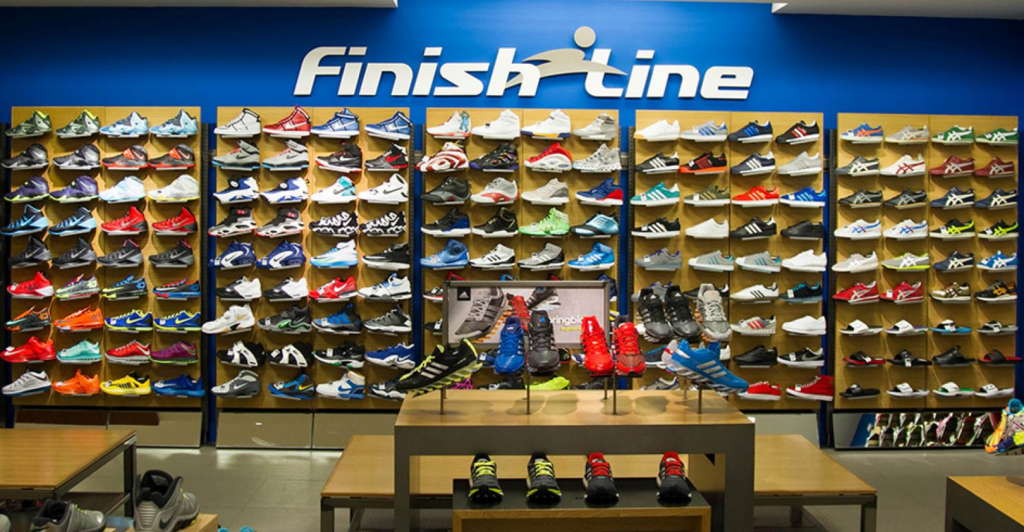 Finish Line is a reputable retailer that prides itself on selling only authentic sneakers from well-known and respected brands. The company has established relationships with its suppliers and takes steps to ensure the legitimacy of the products it sells. This includes inspecting products for quality and authenticity before offering them for sale to customers. Finish Line is an authorized dealer of many popular brands, including Nike, Adidas, and Jordan, and it is committed to providing customers with the real deal.
Finish Line's commitment to authenticity extends beyond its relationships with suppliers. The company also works closely with law enforcement agencies to identify and prosecute individuals involved in the production and distribution of counterfeit sneakers. Finish Line recognizes that counterfeit sneakers not only harm the reputation of the brands they imitate but can also pose safety risks to customers.
Finish Line's reputation for selling only authentic sneakers has earned it a loyal customer base, with many customers returning time and again for its high-quality products and customer service. Whether you're a seasoned sneakerhead or simply looking for a comfortable and stylish pair of sneakers, you can trust that when you shop at Finish Line, you are getting the real deal.
What are the most popular brands that Finish Line sells?
Finish Line offers a wide selection of athletic footwear, apparel, and accessories from various brands. Here are the top five brands available at Finish Line:
Nike – Nike is one of the world's largest and most popular athletic brands, known for its innovative designs and iconic sneakers.
Adidas – Adidas is another leading athletic brand that offers a range of sportswear and footwear for athletes of all levels.
Jordan – Jordan is a subsidiary of Nike that focuses on basketball shoes and apparel, with its sneakers becoming a cultural phenomenon and collector's item.
Under Armour – Under Armour is a newer brand that has gained popularity for its innovative fabric technologies and performance-focused products.
Puma – Puma is a German brand known for its stylish and comfortable sneakers, with collaborations with celebrities and designers making it a popular choice for fashion-forward customers.