The fashion world is ripe with arrogance and elitism however there is a dirty secret the industry has been hiding for a long time. Brands like Supreme, Balenciaga, Yves Saint Laurent and Off-White have become wildly popular for their simple designs with short slogans. Clean shirts with simple text across the chest is a hallmark t-shirt design style for top end fashion designers. These shirts are often printed on cheap cotton blanks and sold for 800% margin or more. Most surprisingly to us, the cheap shirts they're touting as designer is the least egregious step in their design process, it's the free fonts they're using for design. Yes, that is correct – your favorite fashion house isn't even designing their own fonts to print slogans and brand names across that white Gildan shirt. After reading this article, you too might be able to make millions of dollars from a collection of free fonts. We will include free download links for all the fonts listed that the fashion houses use so you can start your street wear brand.
Free streetwear fonts for all !
Supreme Font

Supreme is a skateboarding company that started in New York City. They were relatively low key and only popular within the skateboarding community until 15 years ago or so. The hype behind Supreme became larger in life as their celebrity endorsements started to grow. Supreme is infamous for their box logo sweatshirts which simply display the Supreme logo with a red box. So really, it's a free font with a free box behind it. The popular brand name is using a font called Futura Heavy Oblique . You can download the Supreme font for free at the link we provided. Now that armed with this powerful font, you too can create your own Supreme Box Logo.
Anti Social Social Club Font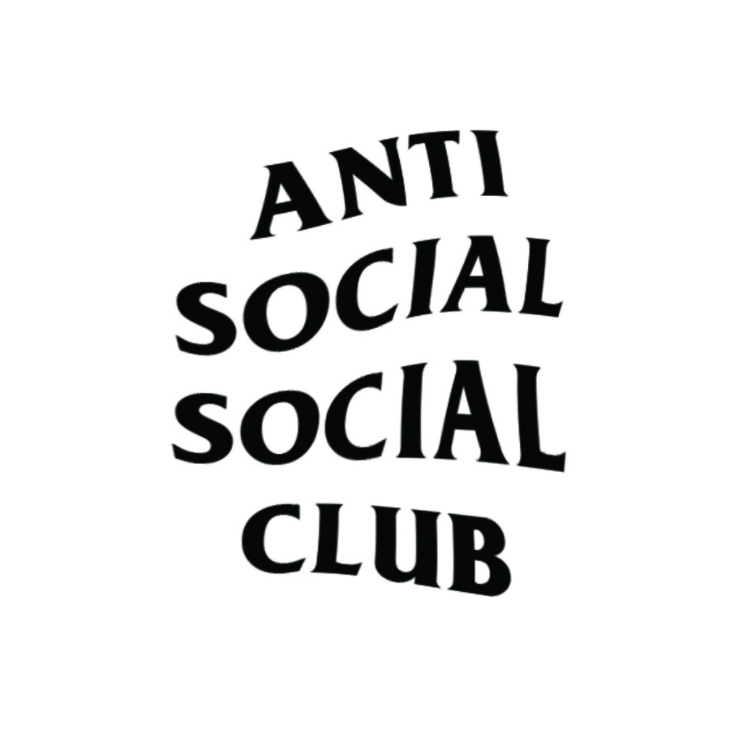 Anti Social Social club was started in 2015 by Stussy creative designers Neek Lurk in LA. Anti Social Social Club, or more commonly known as ASSC is a print on demand brand that changed the entire street wear industry. Neek Lurk was one of the first to scale a print on demand style of production to the masses. Celebrity endorsements and proper timing in the market caused his brand to explode with popularity.
Technically it takes a little more than the Anti Social Social Club font to create their graphic. You need to take the ASSC font into Photoshop and apply a couple of distortion effects to get the correct look, but this is a good starting point. Click here to download the ASSC Font

Comme des Garçons Font
(CDG Play Font)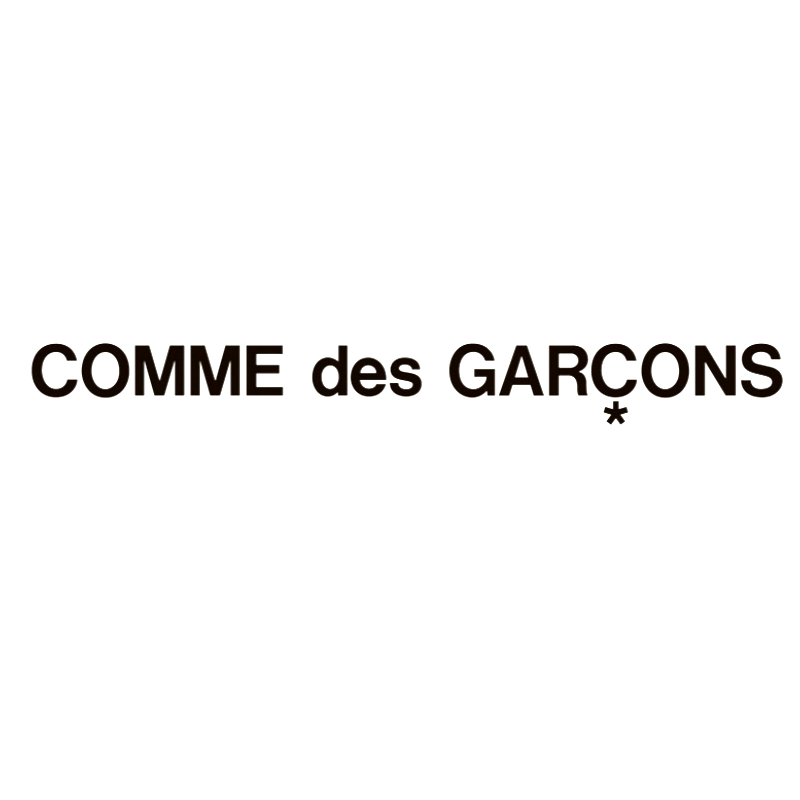 COMME Des Garcon is based in Tokyo and also in the Place Vendôme in Paris, the city in which they show their main collections during Paris Fashion Week and Paris Men's Fashion Week Their most popular graphic design is from their CDG Play collection which features the heart logo with two eyes on it; quite cute. Once again though, Comme des Garcons is guilty like the other brands we have mentioned so far of using a free front.
The font that COMME des Garcons (CDG Play) uses is Helvetica Neue 75 Bold. Helvetica and Futura are actually quite common as you start to explore the world of street wear fonts; the workhorses of the industry if you will. If you'd like to download the Comme des Garcons font click here.
GUCCI Font

There has been some debate as to what font GUCCI is using on their iconic clothing. We are going to provide a download for what we think is the best example of the GUCCI Font. You can click here to download it here. If you have a better example of the GUCCI font, please reach out or comment on this post to let us know!